The city of Denver, also known as the "Mile-High City," has adventures for all. Whether looking for non-touristy things to do while visiting or moving to Denver or just want to get off the beaten path, here are some of Vita's favorite fun activities, places to visit, and helpful tips so you can experience Denver like a pro.
Why Visit Denver
Denver is a gorgeous city that records an average of over 300 days of sunshine every year!
Whether individuals are considering moving to the beautiful city of Denver or simply visiting; it is always fun living like a local Denver person. Regardless of the intent of your trip, everyone is encouraged to immerse themselves in the Denver culture and truly experience all the wonders the city has to offer. From restaurants, bars, breweries, shops, theaters, boutiques, and even art districts; there is something for everyone to enjoy.
Off-The-Beaton Path Things to Do & Explore Denver
Tours
Banjo Billy's Bus Tours
Although this hillbilly tour bus is a big tourist attraction it is also highly recommended for all people in the Denver area. Whether people are just visiting for a few days or have lived in the city for years; this is a must add to any activity list. The tour allows individuals to experience historic sites, hear about well-known places, and learn about some hidden secret spots for locals around the city.
Going Out
Sampling Denver's cuisine, breweries, and distilleries are a must while visiting the Mile High City. Even locals are overwhelmed with the new spots opening up seemingly every day — but oh what a challenge! Fortunately, Vita has you covered on the top non-tourist hangouts in Denver.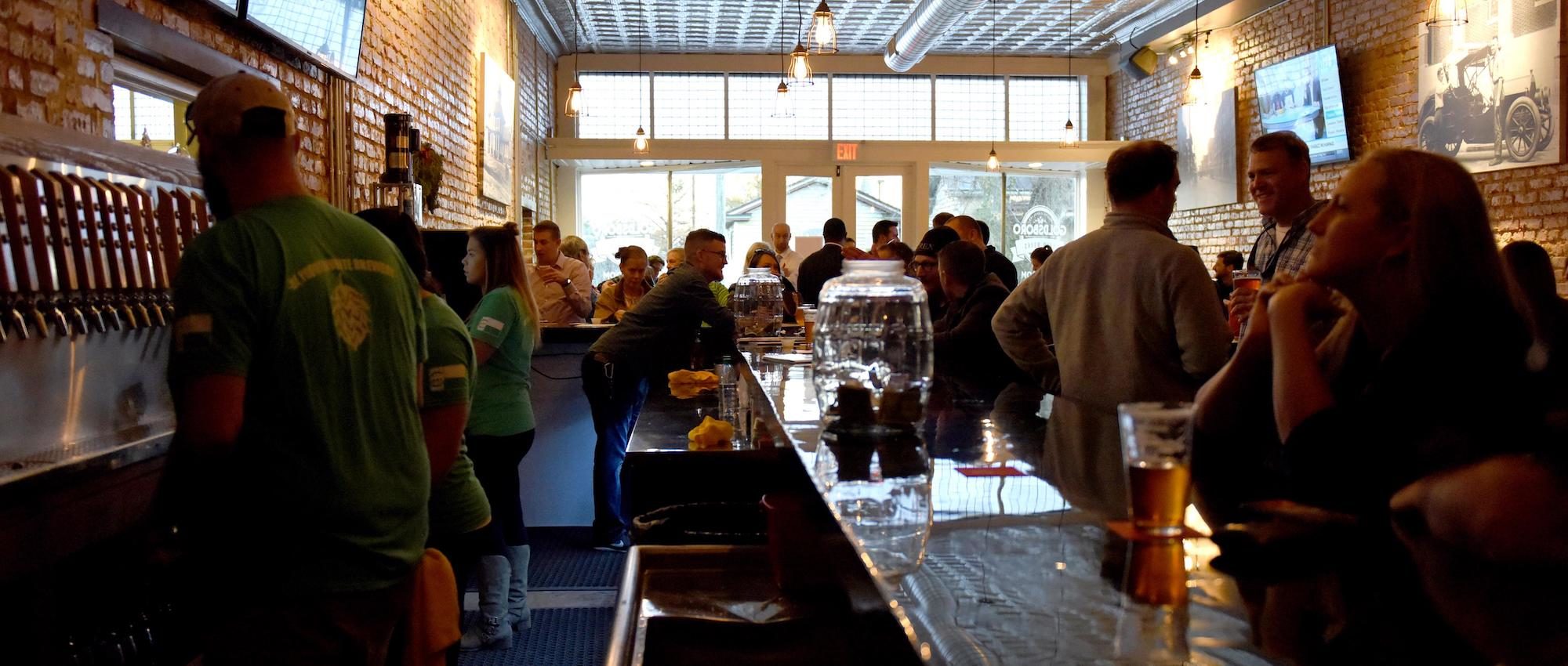 Mario's Double Daughter's Salotto
This location in Denver is quite the hidden gem. If individuals are looking for a local place to have some great drinks in a uniquely designed dark setting this is the spot. Beware of the potent Succo Vaffanculodi Mario; a drink that contains over 17 different liquors and is sure to knock anyone off of their feet!
Take a stop in a speakeasy
Denver's speakeasy scene is alive and well — and those in the know get to enjoy the whole secret vibe happening along with hand-crafted cocktails. Popular speakeasies in Denver include Retrograde<in Uptown, B&CG in Cherry Creek,Green Russell on Larimer Square, and Williams & Graham in Lohi.
Green Valley Ranch Beer Garden
Taking drinks outside; this beer garden is a local hotspot for city residents. The place offers customers great beer, food, and exciting games all while enjoying cozy indoor and outdoor seating.
Odyssey Bistro & Grill
Odessey is one of Denver's best hidden local gems for people to get incredibly delicious food. The authentic Italian food is offered in a variety of options over an elegant candlelit setting.
Wynkoop Brewery
A true Denverite story, a visit to Denver is not complete without trying Wynkoop's Patty's Chile Beer, and the Rocky Mountain Oyster Stout (made with real Rocky Mountain oysters — look it up if you don't know what they are).
Mayan Theater
Check out the only remaining Art Deco/Mayan Revival architectural-style movie theater in the country. This 1930s theater is a great place to check out an independent movie, and conveniently located near bars and restaurants for a pre- or post-drink.
Activities
If restaurants, shopping, and museums are not included in your ideal day; no worries. Denver is at the heart of some of the best hiking trails in the country. Denver truly is a city that has it all. It has a great city vibe but also encourages people to immerse themselves in nature and appreciate all the beautiful native wildlife and breathtaking views.
So while here, take it all in! And if you need a place to start check out our favorites below.
Denver Zine Library
This library is a stop for any book lover. Locals have worked to preserve a collection of Do It Yourself books totaling in over the 15,000's. A complete secret of some amazing work.
Denver Zoo
Although this stop is extremely well-known, it is still a must do while in the area. The zoo comes highly recommended by the local Denver community as a place they visit constantly. Individuals are able to spend the day observing wild animals on zoo grounds and then retreat to the city afterward.
Cherry Creek Farmers Market
This is THE farmers market that visitors and locals never want to miss.
The Cherry Creek Farmers Market stop is highly recommended for the fresh produce, homemade baked goods, healthy prepared food, and an array of other goods. There is a farmers market every Saturday but shhh… a lot of locals enjoy going to the less crowded mini market that happens every Wednesday!
Adventures Outdoor
Denver is at the heart of some of the best hiking trails in the country. They have a great city vibe but also encourages people to immerse themselves in nature and appreciate all the beautiful native wildlife and breathtaking views. Many tourists that visit Denver forget how beautiful and breathtaking the outdoors can be around the area because they get caught up in the city. The locals have learned how to appreciate nature and wildlife. Take to google the next visit in Denver to find a local trail. Plus it is always encouraged to ask the locals you meet in restaurants, bars, coffee shops, or shopping centers where the top trails in the area are. Everyone is very friendly in Denver; just ask!
Take A Drive
AVA, Adventure Awaits, is located around 30 minutes west of Denver but is a must-do activity. This place is visited by locals regularly due to the outdoor adventures they offer. With rafting and zip lining; people are able to get out in nature and discover some thrilling experiences.
Take It To The Park
Denver is home to the largest city park system in the nation. In fact, the city itself has 205 parks alone; all within city limits, plus 20,000 acres of parks surrounding the area up through the mountains. Therefore, there are a number of different parks the locals like to relax and explore.
Local Tips To Living in Denver
Traffic is a mess
With great interest, comes great traffic. I-70, which is the main route for most traffic, becomes extremely backed up during ski season and great summer weekend. If you are here during high season try to find alternative routes when making the way around the different parts of the city. 
Save money and catch a deal
Denver locals know that everything goes on sale, if you can time it right. Before making big purchases, do some research to find the best deals on ski passes, lift tickets, and hotel deals. Plus, there are different local shops that offer deals on ski passes (such as gas station two-for-one lift passes).
Man's best friend
Overall, Colorado is one of the best dog-friendly places. With Denverites being outdoors the majority of the time, the city is well-known for being open to pets tagging along. Most restaurants and breweries allow pets on the patio, but it is always good to check first. Often, shops will also have water bowls and even treats on hand for furry friends.
Related: dog-friendly apartment dogs
Try the Mexican food (and green chile!)
While this tip still relates to food it is not as commonly known by people that Denver has some of the best Mexican food around. The west side Denver, usually Federal Avenue is the place to start. 
We hope this information can help you get out and start living like a local Denver resident. We love this city, and all that there is to do, see and eat! 

If you are thinking of sticking around, check out our handy neighborhood guide or sign up for apartment finding. 
Related Resources: