Discover your next Denver neighborhood
There is a reason Denver is home to more than 600,000 residents and consistently voted a top place to live. Happily nestled 15 miles from the foothills, the city is home majestic mountains, moderate climate, lively culture, world-renowned skiing and four seasons of outdoor recreation opportunities.  Colorado's state capital is an eclectic mix of urban excitement and relaxed Rocky Mountain charm.
But with more than 100 different neighborhoods and suburbs — each area offers a wealth of parks, recreational activities, restaurants, and transportation options — it's hard to know which place is the best to call home.
Vita is here to help! Check out our overview below of some of the most popular and coolest neighborhoods to live in the city.
Need more help deciding on a neighborhood? Contact Vita Locators
LoDo/Central Business District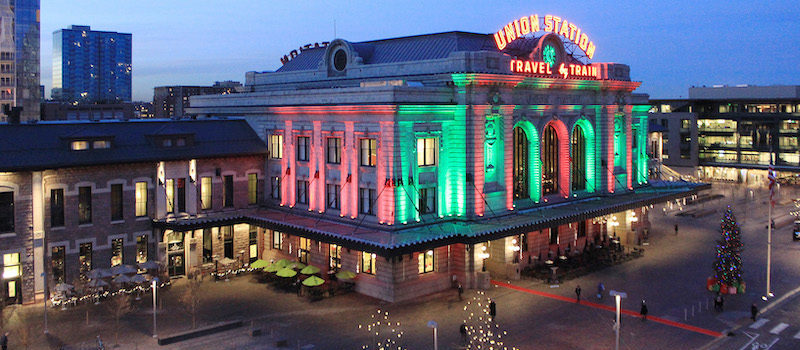 This historic and revitalized area comprises the heart of Denver's business district, including the ballpark and Union Station. It's home to numerous shops, restaurants, and a vibrant late-night scene. Arguably one of the most property-dense neighborhoods in Denver, it's also a walker's paradise so street parkers beware!
Prices are high, but apartments offer the latest in amenities and luxury such as infinity pools, rooftops, dog washes, electric car hookups, and community events.
Neighborhood vibe: a walker's paradise, with city living (and partying) at your doorstep
Our recommendations: don't miss the original Snooze on Larimer Street, a walk to REI across the Platte River and Larimer Square for night dining
Capitol Hill
As the name suggests, Cap Hill surrounds the Capitol area of Denver but oh so much more. Depending on who you ask this area encompasses Cap Hill, North Cap Hill and Uptown. If living downtown is important, but you're afraid of sticker shock this may be a great fit for you.
Cap Hill is the original part of Denver and was the hip place to live before the revitalization of the city.  It's home to the historic and the hip, with access to museums, music venues, and plenty of going out options. Apartments come in a mix of older, historic buildings as well as some luxury units. Parking comes at a premium but there is still some street parking to be had.
Neighborhood vibe: quirky, vintage
Our recommendations: veggie and meat-lovers alike rave about City-O-City
Uptown/North Cap Hill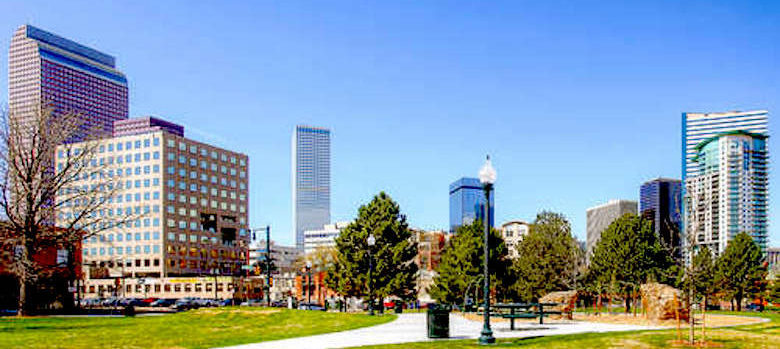 While Denver officially dubbed this neighborhood North Capitol Hill, locals refer to it as Uptown. No matter the name, this centrally-located area is adjacent to Cap Hill, downtown, City Park and Five Points. Not only is this prime area totally accessible, it's also walkable due to its expanding offering of bars, shops and restaurants. In fact, a short area of 17th street is dubbed Denver's "restaurant row."
Neighborhood vibe: modern and eclectic
Our recommendations: Fill your belly at Denver's iconic Steuben's or their neighbor Ace, a quirky Asian-inspired restaurant and ping-pong bar. Chill cafes also abound such as Fluid Coffee Bar and Penn Station Coffee.
LoHi/Highlands
There are three districts walkable, areas discover here: Highlands Square, Tennyson Street and Lower Highland (LoHi). The neighborhood is in high demand, characterized by a mix of the ultra-modern and historic as well as some of the city's most innovative restaurants and bars. Just opposite downtown, it offers incredible views of the Highland Bridge and Denver's skyline.
You'll find all the "cool kids," high-end boutiques and upscale restaurants that are just a bit edgier than what can found downtown. It's an especially great spot to hang out, brunch and drink over the weekend.
Neighborhood vibe: urban trendy
Our recommendations: if it is even remotely warm out stop by Little Man Ice Cream for arguably the best soft serve around.
Washington Park
Away from the hustle and bustle, Wash Park can seem like a world of its own. This mostly residential neighborhood boasts tree-lined streets, brick bungalows, and multi-million dollar mansions. If looking to buy, you may be able to afford to live here at first, but you'll definitely visit often.
But people from all walks of life call Wash Park home and you're sure to make friends at any number of adult league or pickup games once the weather warms up.
Neighborhood vibe: family-friendly, active
Our recommendations: one of our favorite parks in the city for a run, stroll or bike ride. Old South Gaylord Street is also a charming spot for a meal or drink.
Cherry Creek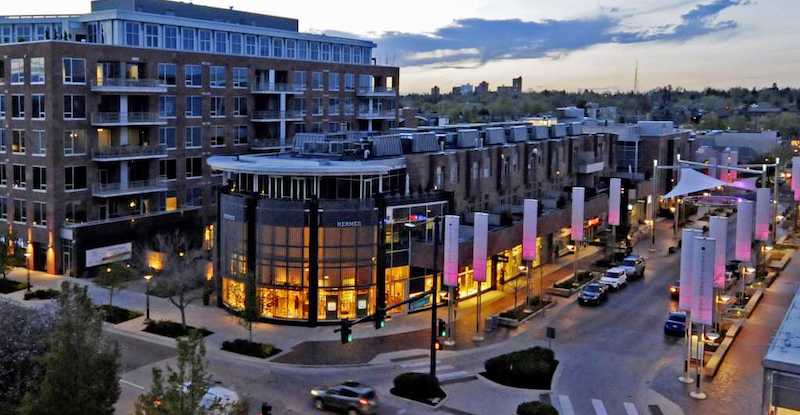 Cherry Creek is Denver's luxury neighborhood du jour. This neighborhood boasts high-end shopping, cool bars and fancy restaurants galore.
As the name suggests, it is also conveniently located on the Cherry Creek trail as well as a short drive to LoDo and other neighborhoods. Home to mostly townhouses and single-family homes, a booming market has brought high-end apartments to the area as well.
Neighborhood vibe: upscale, quieter than downtown but still full of entertainment
Our recommendations: for burgers don't miss the iconic Cherry Cricket and for more upscale dining try out North.
DTC
The Denver Tech Area, commonly referred to as DTC, is a southern suburb of Denver and home to many of the area's largest employers. Residents love the easy access to RTD (the light rail) and I-25, however, you will need a car as it isn't a walkable part of town.
Neighborhood vibe: office/corporate
Our recommendations: For a great caffeine jolt, check out Genessee Coffee or Woody Creek Bakery & Cafe. If you fancy a drink you also can't go wrong with the Tavern (Tech Center) and Palate Food + Wine Bar.
Stapleton
Stapleton is a vast area developed out of the remnants of the city's former airport. It includes a carefully planned mix of family homes, apartments, shopping, and open spaces.
Neighborhood vibe: family-friendly, suburban
Our recommendations: check out the Stanley, a converted aviation building converted into a plethora of restaurants, shops, and bars.
RINO/Five Points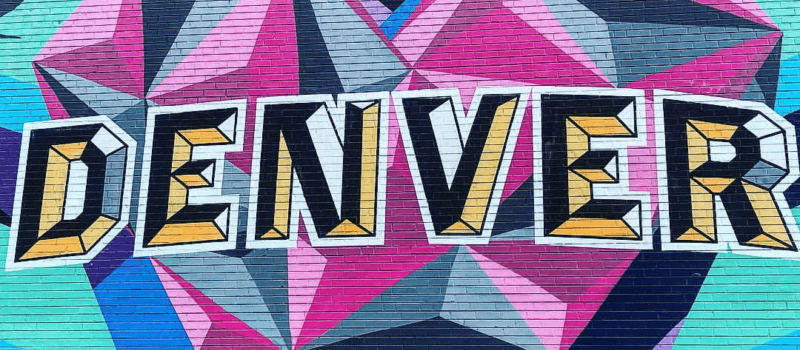 RINO is one of Denver's oldest and most diverse areas of Denver. Cultures blend in historic Five Points, one of Denver's oldest and most diverse areas. This one-time warehouse district has exploded, becoming a graffiti-hip mix of apartments, galleries, bars, restaurants, and breweries. With recent development, it's become a lot more walkable which is quite nice because you'll want to check out the street art dotting buildings and alleys. While public transportation is limited and parking can be difficult, a RINO tuk-tuk service operates between heavily trafficked spots.
Neighborhood vibe: artsy, mix-use with a side of (trendy) grit
Our recommendations: Denver Central Market aims to please and it's hard to choose out of the numerous breweries (which are a stone throw no matter where you are in Rino). We suggest you try them all.
So now that you have an overview of the best Denver neighborhoods, which one will you choose to live at?
---
Still undecided or need more personalized recommendations? Vita can help!