Dreaming of moving to Colorado Springs, but unsure where to live? Vita Locators can help!
Colorado is one of the best places to live, work, learn and play — and just like other large metros, Colorado Springs is gaining attention (and development) for all those reasons. Colorado Springs is the perfect home base for anyone looking for dining and entertainment options, good schools and, of course, nature.
Depending on your lifestyle and personal preferences, different regions of the city may hold special appeal for you.
We've rounded up a list of some of the best neighborhoods in Colorado Springs. Read on to find out which one sounds right for you.
Briargate
Located in the center of the city, Briargate is great for most young families and professionals. It's also the youngest part of town, with most of its new homes built within the last 20 years. There are excellent schools just minutes away, shopping centers, a YMCA, and the homes are known for being large and affordable. Families with parents who work in the military are also attracted to Briargate due to its proximity to the Air Force Academy.
The Broadmoor
Located in the southern part of the city, The Broadmoor is one of the wealthiest and safest neighborhoods in the Springs.
Known for both its historic and modern mansions, most of the area residents are upper-middle class professionals with white collar jobs. If you can afford the price tag of the homes, it's a lovely place to live and one of the safest.  Residents also have plenty of activities to keep busy; many are in walking distance to the Broadmoor Hotel and Resort, known for its golf course, tennis courts, spa, and more.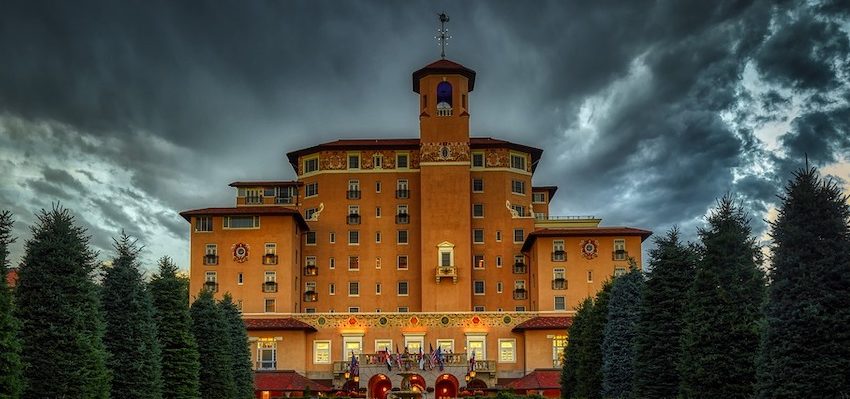 Downtown
With the boom in the Colorado economy, development has regained traction in the last few years. Nowhere has this push been more evident than downtown, where the revitalization and luxury development is in full force.
There is a new breath of life taking over downtown, with new apartments, cafes and restaurants lining the streets. And this rejuvenation is also spilling out into the surrounding neighborhoods.
Marksheffel
Located at the Northeast of the city, Marksheffel has been a rather underdeveloped neighborhood in Colorado Springs — but that is quickly changing. Marksheffel is a neighborhood that's on the verge of a growth explosion. It's a great opportunity for families who are looking to grow with their community. Plus, it's close to the Colorado Springs Airport.
West Colorado Springs
One of the city's oldest and most eclectic neighborhoods, the West Side and Old Colorado City are just minutes from downtown. That said, homes are relatively affordable and vary from stately Victorians to cute cottages and everything in between. The Old Colorado City section of the West Side boasts quaint shops, galleries, restaurants, and natural beauty.
Old Colorado City also plays host to several seasonal events like the first Friday ArtWalk, OCC Farmer's Market, and Territory Days.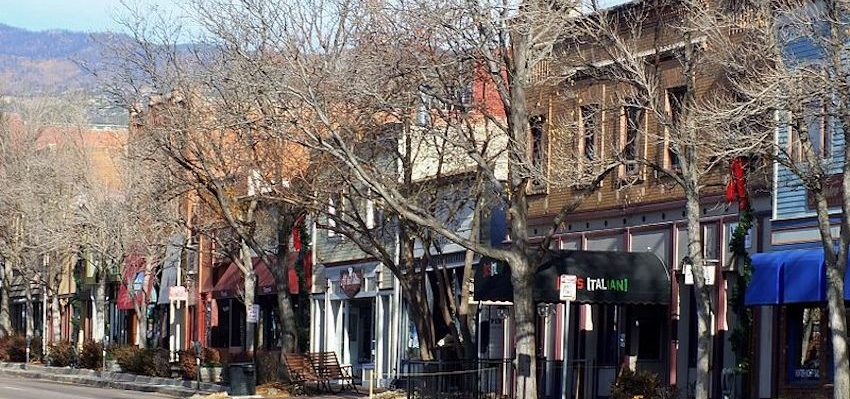 Rockrimmon
Residents of Rockrimmon enjoy easy city access combined with access to nature. Directly north of downtown and about a 15-minute drive away, Rockrimmon is home to the Rockrimmon Open Space with hiking and biking trails. It is a gorgeous 77 area and also a short, 5-minute drive west and Ormes Peak, Pikes Peak, and Mt. Manitou. The US Air Force Academy is also just a few miles north of Rockrimmon.
North End
Bursting with old-fashioned charm and character, Old North End is a historic Colorado Springs neighborhood. This coveted area carefully guarded by neighborhood watchdogs is home to Colorado College, Monument Valley Park and Penrose Hospital. Head into downtown, just a few miles away, and enjoy the convenience of being close to the shops, restaurants, and nightlife. You'll be in good company; plenty of young professionals and families call this hood home.
So now that you have a better idea of where to live, let Vita help you find the perfect place. Sign up for free apartment finding today.