Telecommuting, virtual offices, and other remote work options are quickly gaining favor in many industries.
In fact, it's fairly common to have some kind of flexible work from home option, even if it is just on occasion. And then there are the entrepreneurs who go solo, if only for the opportunity to work in their pajamas.
But an environment that's great for living and relaxing in won't necessarily be as good for getting things done, which is fairly important if you intend to be productive. Even the most brilliant mind can't nail spreadsheets and absorb daytime soaps at the same time.
When trying to find a home to live in and work from, it's all about getting the balance right. That is to say, the functionality of an office with the creature comforts of home.
So before hunting for an apartment that will support work and play, take some time to go over some critical considerations.
What to look for in an apartment and home office
Apartments with lots of natural light
OK, so plenty of regular offices don't have this — that's true. Lots of cubicle-dwellers across the nation will readily attest to suffering under fluorescent lights. But at least circumstances require them to spend some time outside while heading to and from the workplace.
If you work from home, and you're particularly dedicated to your job, the hours can blur together. You can look up from your latest figures to realize that you've spent the entire working week in your apartment.
Why is this such a big deal? Well, sunlight is kinda important. It regulates your sleep, improves your health (in usual amounts!), and significantly boosts your mood. If you hit Wednesday and you feel half-dead, you might have failed to get enough sunlight.
Look for a place with lots of natural light during the day, and good coverage throughout (there's only so much you can do to brighten a place up with color or add new lighting). Avoid the disastrous architectural scenario of one searingly-bright spot in which you can't actually see anything and murky grey shadow everywhere else.
Dedicated workspace or area
It is always nice to be able to separate workspace from home space, if only for your mind to distinguish your office hours. The ability to be able to close a door and officially end the workday can also help mentally, but in truth, you don't really need a separate room to work in.
Really, a small and dedicated area can function as a workstation. What it will consist of will depend on the nature of your work but be sure to consider your comfort.
And while it isn't impossible to work from a dining room table or kitchen island, it isn't ideal. Especially over the long term, not only for productivity but also for space and mental focus.
Sound-deadening or quiet hours
There's a reason noise is a verifiable means of torture: it overloads our brains, making it difficult to process thoughts coherently.
Don't torture yourself by living in a loud environment.
Finding a quiet apartment is also important for those making a lot of calls to clients or colleagues. If that is the case, look for a building with concrete construction which deters sound compared to timber walls. Barring that aim for a top-floor unit or corner unit, if at all possible.
When touring properties, visit during work hours to determine if there is street noise or potentially noisy neighbors or pets.
Apartment community perks
When hunting for an apartment don't overlook community perks that are essential. Some can make working from home even more of a luxury.
Do you plan to host meetings? The properties with a conference room make a great option. Full-out business centers can also serve as a separate workspace, if having one in an apartment is over the budget (or you just need a change of scenery).
A number of Denver apartment communities also have an on-site coffee bar. These areas are not only convenient but can also keep budgets in place and serve as a spot to meet clients.
Or how about working poolside…on the roof, with a mountain view?
We're jealous already.
Jokes aside (were we joking?!), take some time to think through what you need in an apartment, what you want, and how you will use it. This is especially true when combing a home with an office.
Reliable Internet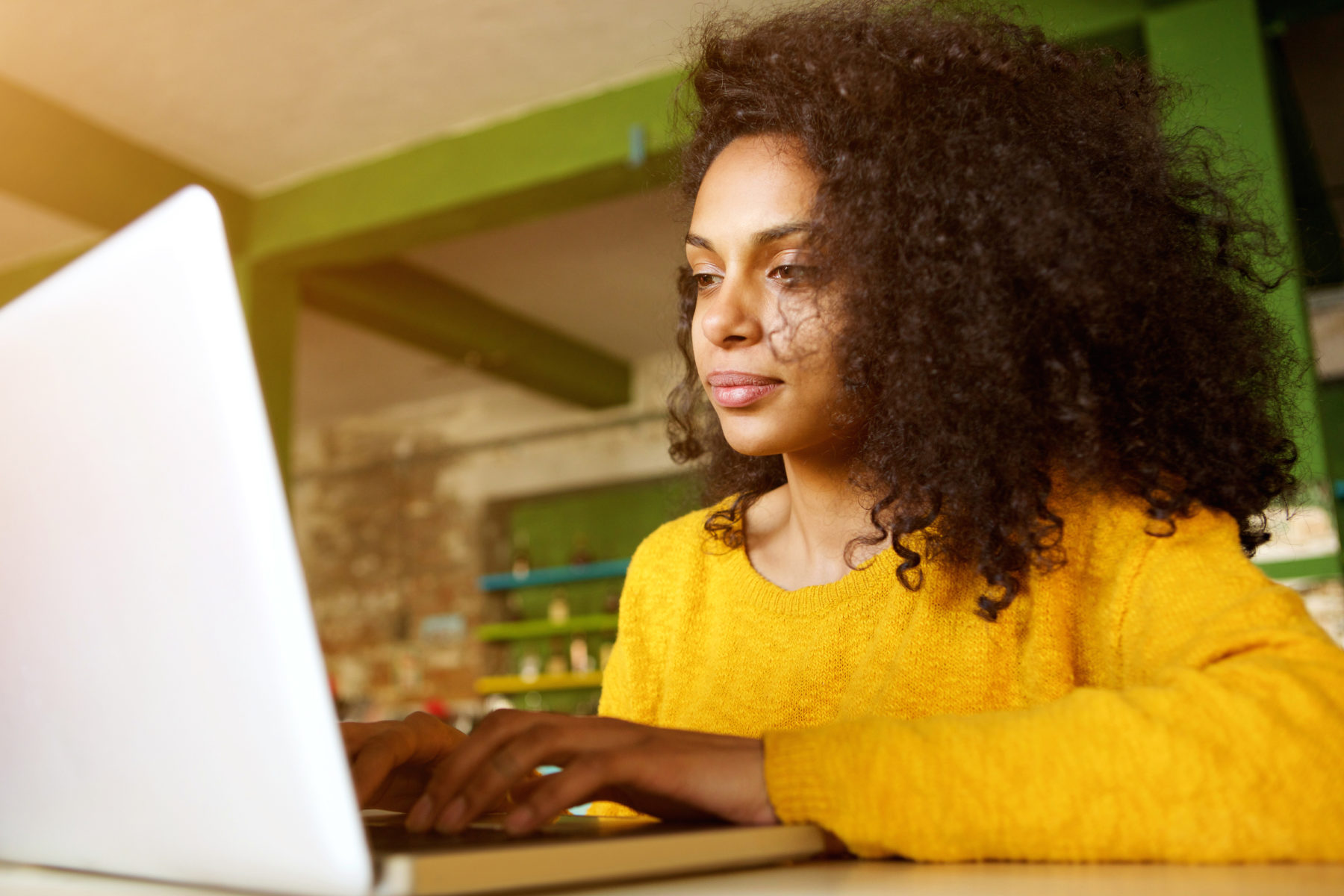 Internet access is the key ingredient of remote working, and it's somewhat challenging to get anything done without it.
Since signal strength can vary, if high-speed access is a requirement use a signal speed test if your community lobby has free WIFI or ask what providers cover the area.
Do your research to find an apartment with all of these things, and you'll have everything you need to work and live comfortably from the one location — and say goodbye to the commuting nightmare as a result!
Need more help? We'll make finding your place easy!
How apartment finding works
Chat with an expert agent
Share your move-in date, budget and wish-list, then sit back and let our team find options that suit your needs.
Tour favorite places
Vita will coordinate your tour schedule and even join you if you'd like. All you have to do is apply once you find the perfect fit.
Make your move
Sign the lease, notify your Vita leasing agent and we'll follow up with the property ensure a smooth move into your new home.